National Nutrition Month®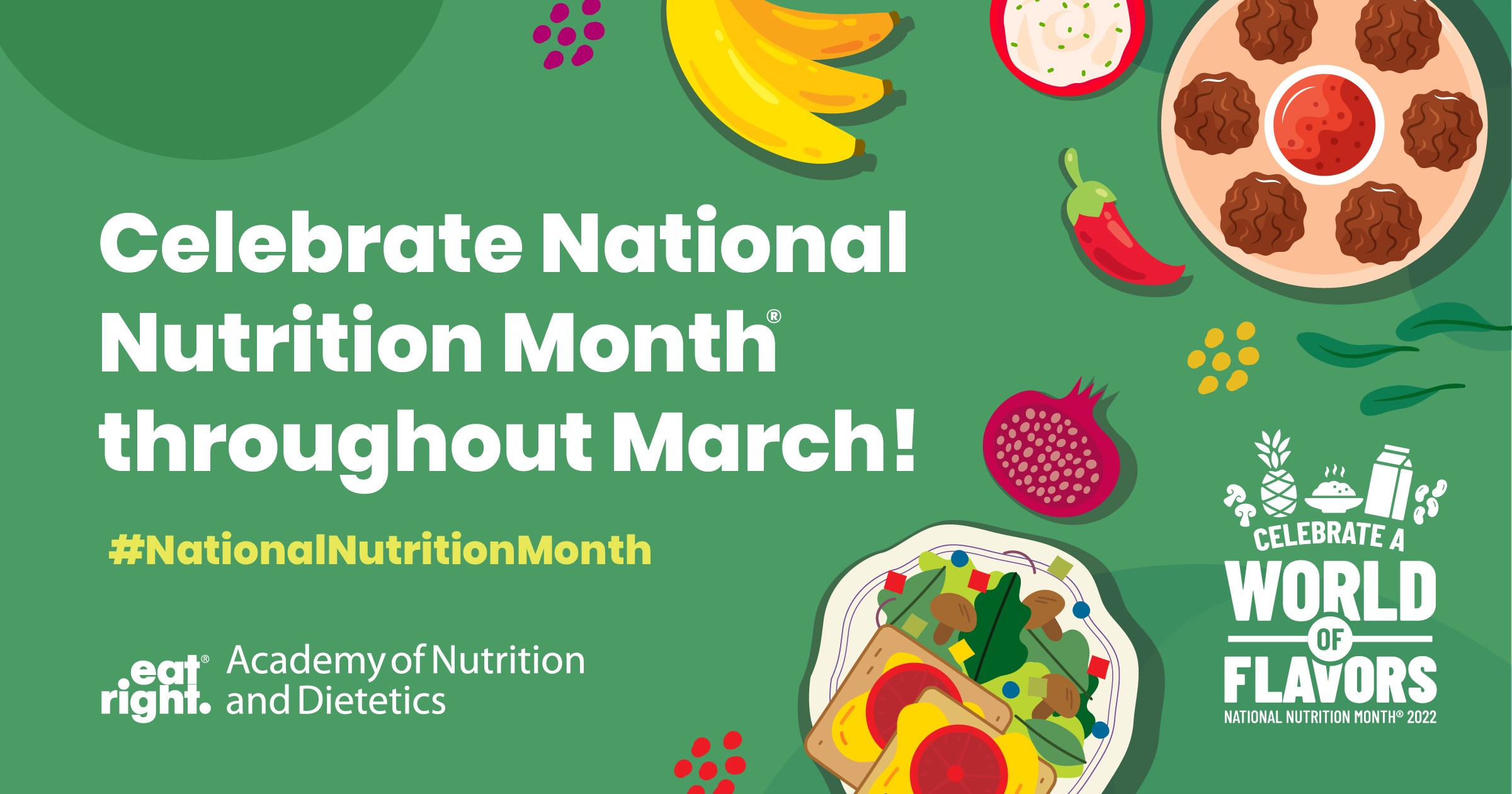 National Nutrition Month® is an annual nutrition education and information campaign created by the Academy of Nutrition and Dietetics. The campaign, celebrated each year during the month of March, focuses on the importance of making informed food choices and developing sound eating and physical activity habits. In addition, National Nutrition Month® promotes the Academy and its members to the public and the media as the most valuable and credible source of timely, scientifically-based food and nutrition information.
Learn more and access great resources! Click here.
Download the NNM Proclamation and the RDN Day Proclamation from Governor Brown!
We've awarded a gift card for NNM activities completed in Oregon! Watch for an article in the next newsletter.