OR Academy Webinar: What is Trans-Centered Nutrition?
Details:
What is Trans-Centered Nutrition?
As part of the Oregon and Washington State Academy's 2023 IDEA education series, this webinar aligns with the Academy of Nutrition and Dietetics IDEA Action plan with the goal of providing educational opportunities that enhance the cultural sensitivity of practitioners.
Join us on May 16, 2023, at 12 - 1:30 pm PT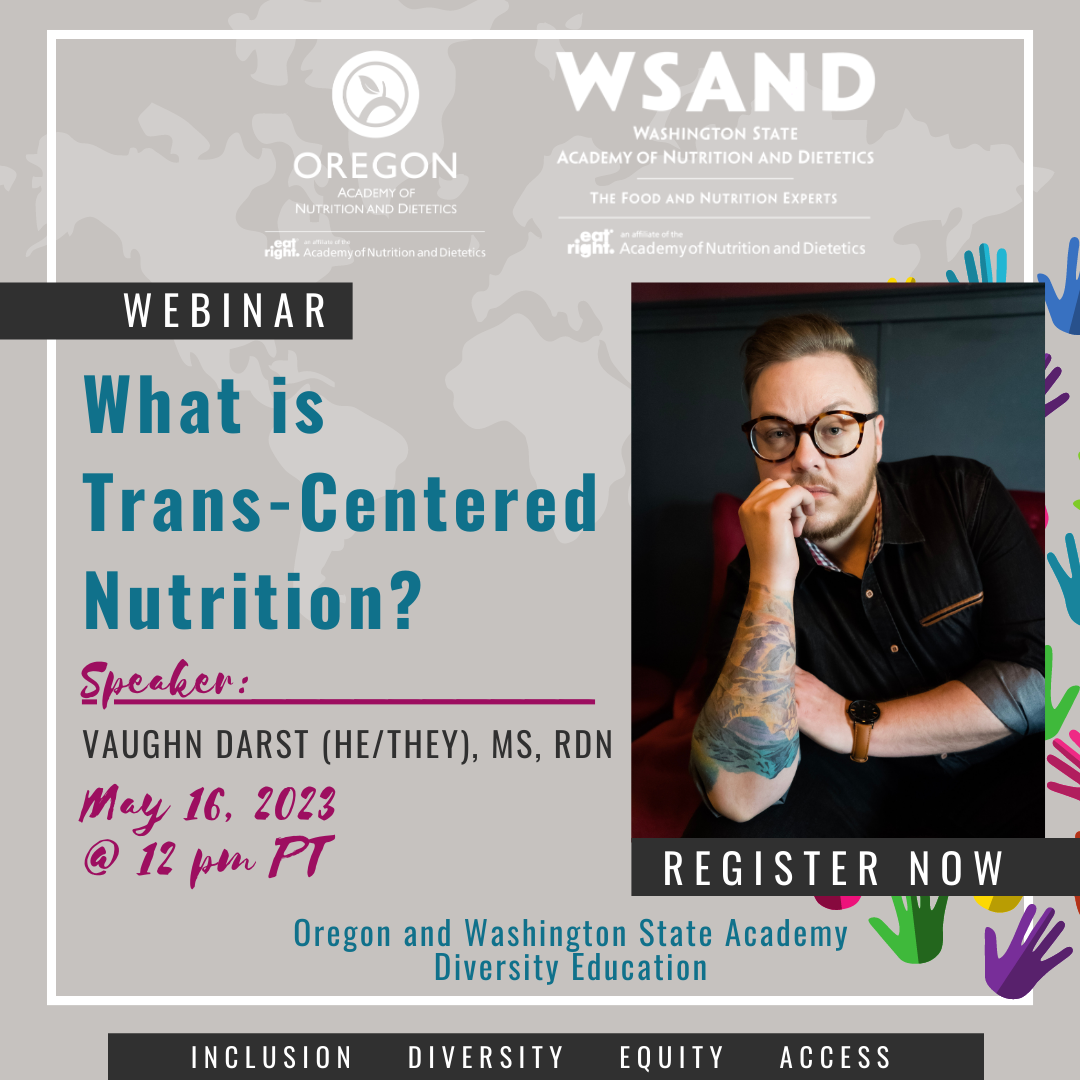 Speaker: Vaughn Darst (he/they), MS, RDN
Dietitians have a handful of misunderstandings about what it might look like to support transgender and non-binary clients, and this results in a limited capacity to address systemic barriers faced by these clients when accessing nutrition and/or medical care. A deeper look into the future of trans-centered nutrition reveals numerous ways RDs can advocate for high-quality, gender-affirmative care in a variety of treatment settings. This session will explore strategies to work with gender dysphoria and common dietetic clinical concerns, and the presenter will review several case studies in order to address common clinician gaps in training and experience.
*** PLEASE NOTE: This is a 1.5-hour session and we anticipate it will be approved for 1.5 hours CPEU. ***