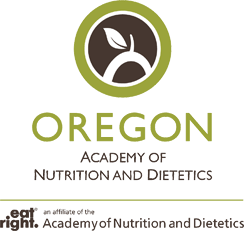 Our members are leaders in food and nutrition.
more

A professional membership organization representing Registered Dietitian Nutritionists and Nutrition and Dietetic Technicians, Registered. Our 750 members are proud to serve Oregonians with our food and nutrition expertise.

Anne Goetze, RD, LD, FAND 2019-2020 Oregon Academy of Nutrition and Dietetics President
What's New
The 2020 Conference has been cancelled (due to COVID-19 concerns and federal/state/local guidance).
It's National Nutrition Month®! Learn more about what we're doing in Oregon!
Jobline
There are no job opportunities posted at this time.
view all